By using a CRM system, businesses can gain insights into customer behavior and preferences, which can be used to improve marketing efforts and sales strategies. Additionally, CRM systems can help businesses streamline their operations by automating tasks such as lead management, sales pipeline tracking, and contact management. Operational CRM software offers basic contact and lead management tools also found in a standard CRM, but it diverges by providing operations-focused functions like lead nurturing and customer service.
A collaborative CRM makes it easy to track every interaction a customer or prospect has with your company, no matter the channel. The information in the product gets updated whether a customer got in touch via phone, email, social media, messaging apps, or even through an in-person meeting with someone at the company. Agents can record what the interaction was about, how it resolved, and add any important details someone might need to know for a future interaction with the customer. An analytical CRM provides features that help you use the data you have to see trends in how your customers behave. With that information, you can better understand what steps lead most successfully to sales, which increase customer retention, and what the most common customer problems are. That integration between departments and channels saves customers from the dreaded experience of repeating themselves each time they talk to a new contact.
Do you need all three CRMs?
Compared to general CRMs, analytical CRMs tend to be more malleable thanks to a range of highly-customizable elements for reports, dashboards, and pipelines. Customers now expect brands to be available across multiple channels. It's important to understand which channels your customers prefer, and figure out the best ways to meet them where they are. Collaborative CRMs help track which channels your customers are using for different types of contact, to ensure you're available when they need you where they want you.
It won't do you any good if you can't put that information to work to enhance your business. That's like owning Fort Knox but not having a way through the door to access the wealth inside. It also handles the time-consuming task of creating records for each new contract, freeing sales reps to spend time selling. And along those lines, an operational CRM will have a content repository for storing and reusing commonly used documents such as proposals.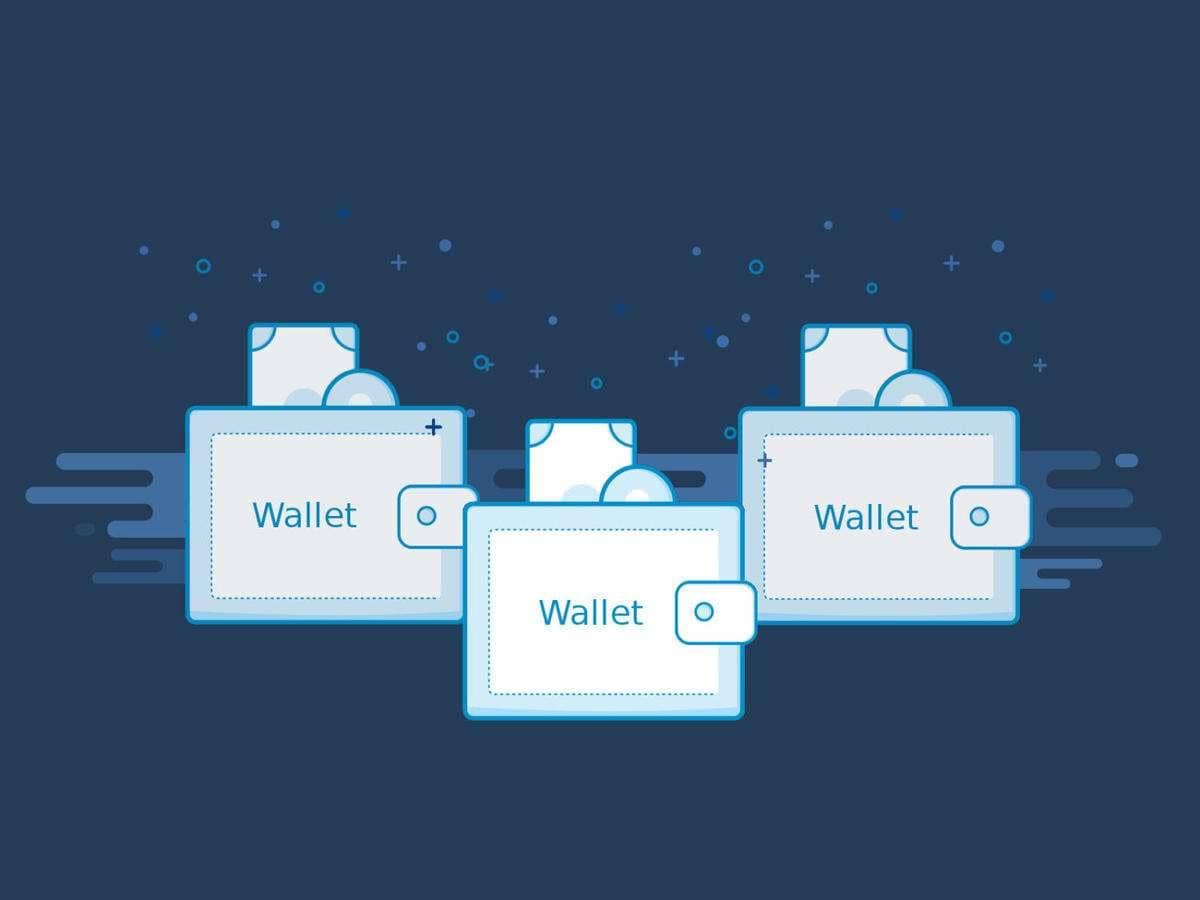 When a long-term relationship is the goal, collaboration between sales, marketing, and customer service is an important part of the equation. If you want all customer-facing employees to have access to up-to-date customer data each time they interact with a consumer, you need a CRM that connects everyone operational crm definition through one platform. The knowledge sales and marketing gains about prospective customers will only have value to the customer experience team if the company finds a way to facilitate the spread of that information. And the same goes for getting customer support insights back to sales and marketing.
They provide tools to better visualise and more efficiently handle the full customer journey—even when it includes a high number of touchpoints. Often the marketing team, sales reps, and customer support agents are all in different departments that feel disconnected. And for bigger organisations, each of those departments is further separated based on factors like geographic locations, channels they serve, products they focus on, or skill specialties. But in order to provide a seamless customer experience throughout the customer's journey, you need a way to share information across the full organisation in real-time. As a result, sales reps can spend more time cultivating meaningful relationships with customers, while marketing professionals can target specific audiences with personalized messaging. CRM systems are important for businesses because they provide a way to manage customer relationships.
But even large companies will be better served finding something they can get up and running fast—and that employees can start using on day one without special training. Before you can figure out which types of CRMs to consider, it's important to figure out your customer relationship strategy. https://xcritical.com/ That will help you go into the process of choosing CMS software with an idea of what to look for. Within interaction management, there are tools that let you group contacts based on various criteria, map behaviors to improve interactions, filter results for more precise views and more.
Additional CRM resources
Cloud-based CRMs store information in the cloud, which means you can log in and access your data from anywhere with an internet connection. On-premise CRMs store data locally, meaning you need to be in a specific place or on a particular device in order to use the platform. Does your sales team rely solely on intuition and relationship-selling techniques to close deals? See how the right sales intelligence capabilities can help you grow and retain more revenue throughout the entire customer lifecycle. Yes, embedded AI capabilities within your CRM can help move you from reactive to proactive.
In some cases, they also store technical documentation for customer self-service. This feature helps agents and sales reps access crucial customer information for speedy and contextual redressal. Businesses have multiple categories of data, subsequently broken down for reporting and analytical purposes. For example, sales-centric statistics have different variables based on time, location, product and more.
Your marketing, customer service, and sales teams will feel more connected through collaborative CRM. One of the main features of collaborative CRM is channel management. A CRM with service automation can provide helpful information via email, text message, or a phone helpline depending on customer preferences. This not only creates a more consistent customer experience, but it also frees up your team members to focus on more pressing tasks.
Analytical
Workflow automation is also common in an operational CRM to optimize day-to-day processes across sales, marketing, and support teams. A small business just starting out may only need a contact/interaction management system to track customers and potential customers. Maybe in a year or two, the company may need to embrace sales and customer service automation. CRM software is used to manage customer relationships and sales interactions. Collaborative CRM software facilitates communication and collaboration across multiple departments by collecting, organizing, and sharing customer data.
With your CRM software in place, your customers can now book an appointment with you or make an autopay with minimal effort. Reviewing past data, your CRM software will use that information to form the basis of what the software believes will be your projected sales numbers. There's no need to guess when you can use sales forecasting through your CRM software.
Contact Management
For instance, data mining allows you to do predictions, regressions, clustering, outlier detection, associations, classifications, and identify tracking patterns. The top benefit of operational CRM is how it helps your company on the crucial ground level. Another area of service automation you can use with operational CRM is the creation of a knowledge base and the establishment of a chatbot. From a marketing perspective, the above-mentioned analytics let you review your company on a campaign by campaign basis. You can automate lead scoring or use your own criteria to determine which leads you to want to proceed with.
Any CRM you consider needs to promise the highest level of security, so you can keep your data safe and keep your customers' trust intact. Companies that have a lot of customer data and don't know how to effectively use it. The answers to questions like these are important for identifying weaknesses in your current approach and figuring out what changes to make for better results.
When expanded it provides a list of search options that will switch the search inputs to match the current selection. Nicole Malczan is a freelance writer who specializes in writing about marketing and small business. She's passionate about sharing affordable solutions that leverage small businesses with the big fish. Made for small businesses and startups, EngageBay's CRM is always free, so it should fit into any company's budget. Your company could potentially see some of your best customer retention and customer satisfaction rates yet.
Mobile-capable CRM for remote working
By identifying your ideal customer and producing a profile, you can proceed with accurately targeted marketing. Collaboration is also vastly improved; no longer do departments have to go-it-alone but all can work together, sharing information across the CRM and working towards the same objectives. There can be no case of one department not knowing what the other is doing.
Once you have the data in a central repository, you can run analysis and generate reports.
If you're overwhelmed with the number of options out there, don't fret.
That opens up their schedule for the more creative and personal aspects of their jobs—the stuff that needs a human touch.
Once you have this visibility, you can map each individual's customer journey and understand how, why and where they're interacting with your company.
Use this comprehensive guide to lead generation to pack your sales pipeline with quality prospects.
Salesforce offers innovative, cloud-based CRM that's scalable and customisable, so every business can create their ideal solution. It's easy to log in from anywhere, view and update customer data, and work with colleagues, at any time. Information provided on Forbes Advisor is for educational purposes only. Your financial situation is unique and the products and services we review may not be right for your circumstances. We do not offer financial advice, advisory or brokerage services, nor do we recommend or advise individuals or to buy or sell particular stocks or securities.
Common Analytical CRM Software Features
Through analytical CRM, you can strengthen your marketing campaigns, make more accurate buyer personas, categorize leads, and enjoy greater customer retention. Once your company establishes a healthy influx of leads, they can't all get blocked up before they enter the sales funnel. You need a lead management system, and your CRM software can deliver. If you're still searching for the perfect CRM system, Propeller might be just what you're looking for. Our CRM simplifies pipeline management and tracks important customer data, so you can focus on closing your next deal. Different types of CRMs support your business goals from different angles.
Consider a Collaborative CRM if…
Marketing CRM software is essential for sales and marketing teams of any size that want to launch successful inbound campaigns. It gives businesses the tools they need to create eye-catching media and collateral while providing insight into what resonates with customers. Whether a CRM is operational, analytical or collaborative, it contributes key features and benefits to the process of managing the customer lifecycle. Some systems will specialize in one of these CRM types, but many include capability across all three. And the system that's best for you depends on your company's specific situation. In reality, an operational CRM is good for pretty much any type of business, especially ones with linear sales processes.
How to choose the best CRM for your business
These methods make it all too easy for details to get lost or forgotten, or for a meeting or phone conversation not to be followed up on as promised. Choosing which leads or prospects to focus on can be a matter of guesswork rather than a rigorous exercise based on fact. Worse still, if an individual holding access to key customer information were to leave, then all their knowledge could walk out of the door with them. The right CRM recipe for you is a function of your objectives and goals. Fortunately, CRM platforms are not purpose-built—some of the best CRM software offer multiple types in one package, or via á la carte add-ons. When you decide which type of CRM that you want to deploy, you have the freedom to choose the solutions that work for you without overpaying for features that you'll never use.